After installation:akai-tsuki.hatenablog.com
set pass for root user.
input password of root.

login by root.

1. create Group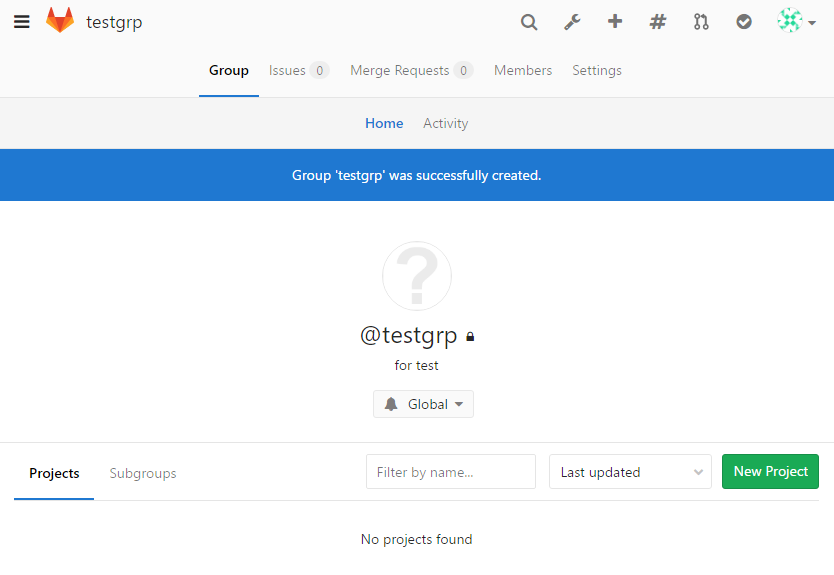 2. create PJ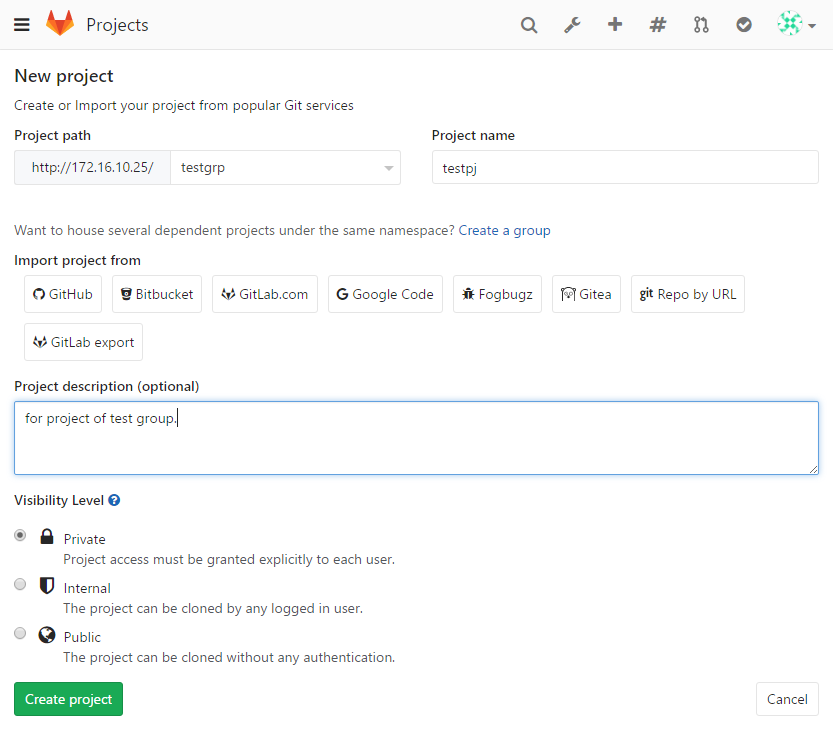 3. create users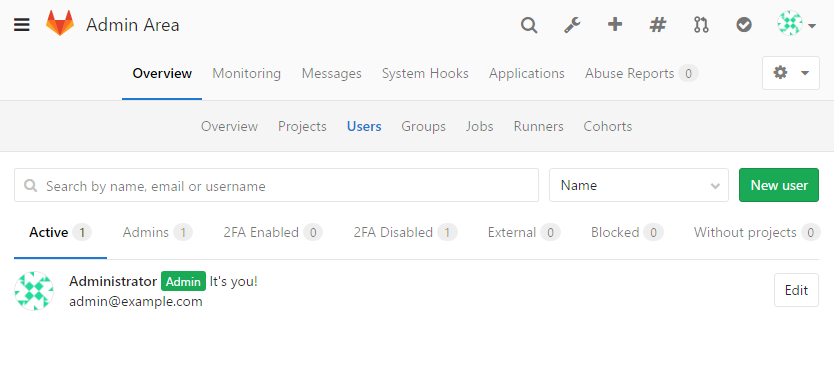 4. add member to group
After adding member:

At this point we can not see icon image of added user,
because I don't change external_url parameter in /etc/gitlab/gitlab.rb,
I need to chenage form hostname to ip address for this parameter in my environment.
change external_url parameter
# cp -p /etc/gitlab/gitlab.rb{,.org}
# vi /etc/gitlab/gitlab.rb
# diff /etc/gitlab/gitlab.rb /etc/gitlab/gitlab.rb.org
13c13
< external_url 'http://172.16.10.25'
---
> external_url 'http://gitlab2'
#

# gitlab-ctl reconfigure
Starting Chef Client, version 12.12.15

  *snip*

Running handlers complete
Chef Client finished, 327/438 resources updated in 01 minutes 20 seconds
gitlab Reconfigured!
#